MOON Object System — Objects and Order
MOON

is a cloud-based

Object System

designed to help arts and cultural organizations, collectors, and artists organize and share collection objects and projects.

Try MOON for Free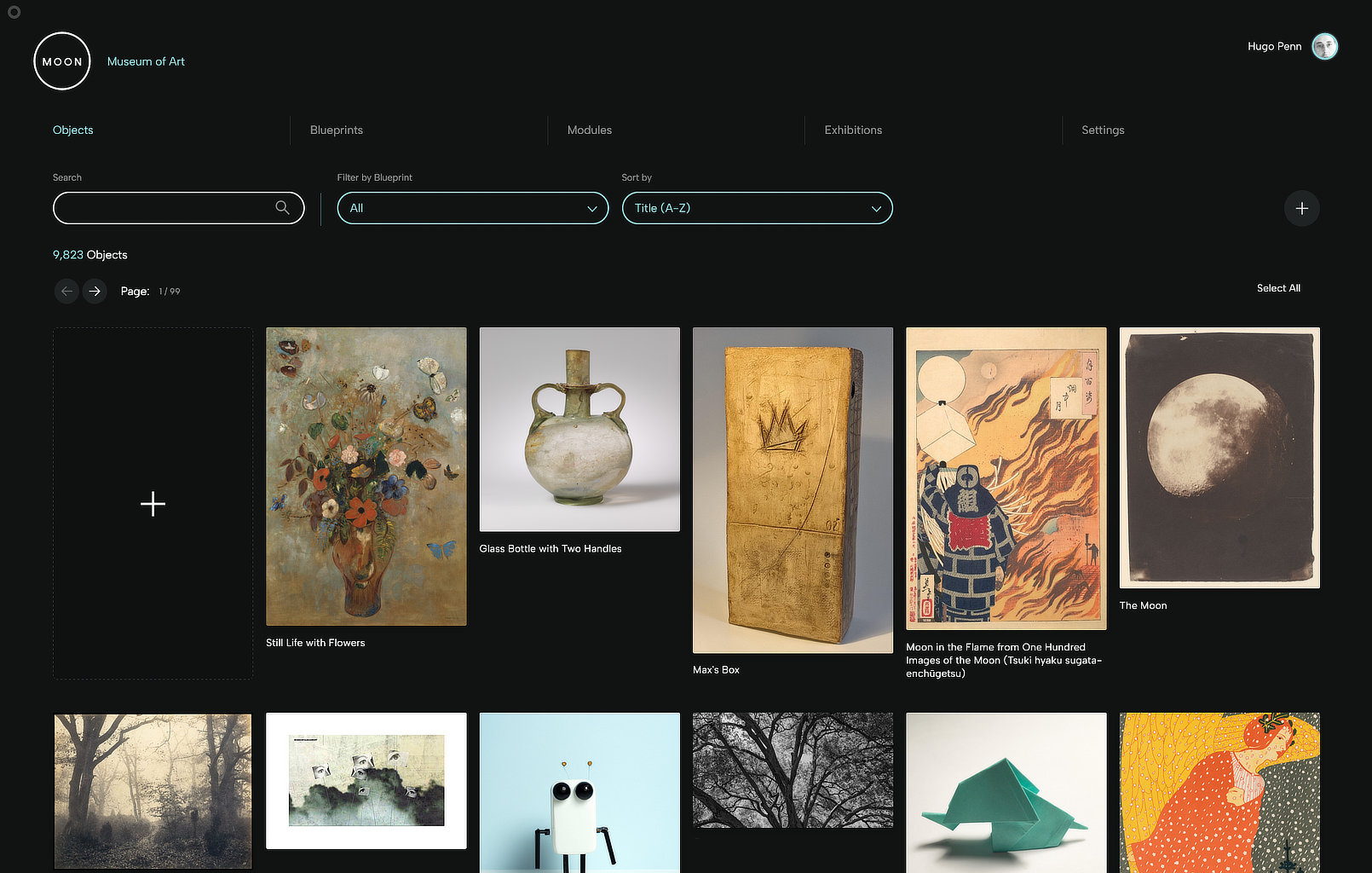 The space for your objects
Get started in minutes. MOON's modern, minimal interface is easy to use — no code required. Just create a Base, customize data forms for your collections and projects, and add your objects.
Sign up for a free Objects & Order account to explore the Sandbox and see MOON in action.

Create a Base and try it free for 7 days — no credit card required.

Add up to 10,000 object records per Base.

Import object data via CSV. Export object data via JSON and CSV.

Manage images, videos, pdfs, and audio files.
Your objects are unique
So is your object data and content.
MOON gives you the freedom to structure and display the information that's important to you. Build custom forms for your collection objects with Blueprints. You decide what data you want to see, how you want to see it, and what to name your fields.
Create updatable Blueprints for any type of object.

Design forms using your custom fields — no predefined taxonomies.

Ensure data consistency with global fields and DataSets.