DataSets are controlled, selectable lists that help ensure consistency, eliminate misspellings, and make data entry even easier.
You can use DataSets in any Blueprint in your MOON Base. When should you use DataSets? It depends on your informational needs. DataSets could be used for medium descriptions, lists of artists, geologic eras, etc., wherever a list with a controlled vocabulary and format is helpful. We recommend using DataSets for any Select fields you plan to use across multiple Blueprints.
You can add and update DataSets from the Blueprints Page. Create a new DataSet by clicking or tapping the + icon. Give your DataSet a name and add custom options. Remember to save with the "Save DataSet" button. For example, if you create an "Object Locations" DataSet, you might add four site options: "Gallery A," "Gallery B," "Storage," and "Conservation Lab."
When you add a "Select: DataSet" field type to a Blueprint, you can choose to use your "Object Locations" DataSet.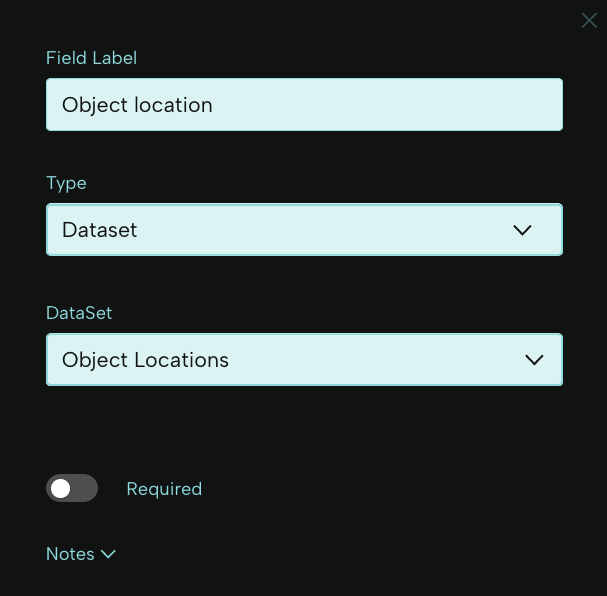 Then, when you enter data for an object using that Blueprint, the selectable options will appear as a dropdown list in your field labeled "Object location."