All Data displays all of the data recorded for an object across every Blueprint in your Base.
All Data includes both current data (information entered and saved into fields generated by current Blueprints) and historical data (for fields in which information was entered and saved, but that have since been deleted from your Blueprints).
The object information is preceded by the unique field id (for example, exhibition-history is the field id for a Blueprint field labeled Exhibition History).
Field ids appear in alphabetical order.
If there's content in All Data that you would like to display when using a specific Blueprint (for example, if you wanted to show information for the field id exhibition-history), just add a field labeled "Exhibition History" to a Blueprint.
The information from All Data will now be displayed when you view an object using that Blueprint.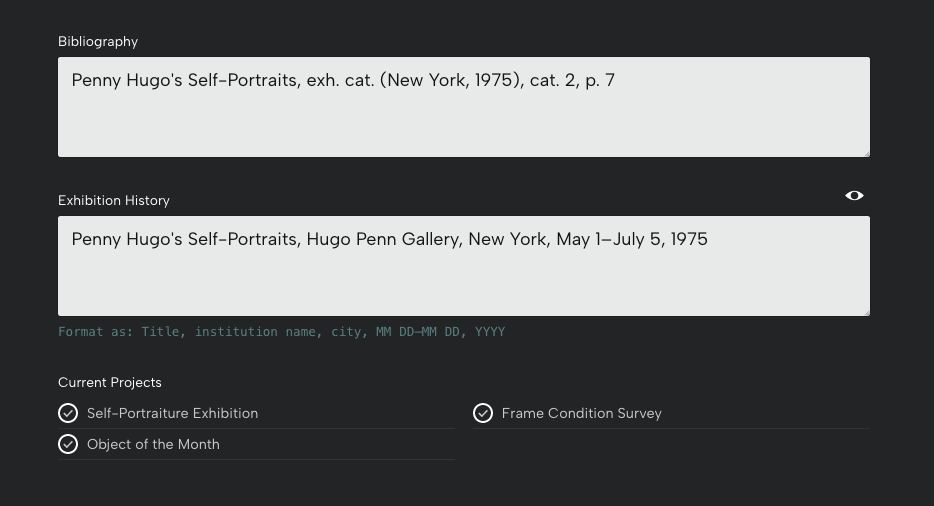 ---
You can download an object's data as a JSON file by clicking the arrow in the upper right hand corner above the hero image.