Objects and Order — Exceptional arts and cultural systems
Manage,
meet
Imagine
Do more than just manage your collections. Organize your object data and content to create visually engaging and enlightening projects.
MOON is an incredibly flexible, user-friendly, no-code object system designed for museums, galleries, curators, collectors, and artists.
Learn more about

MOON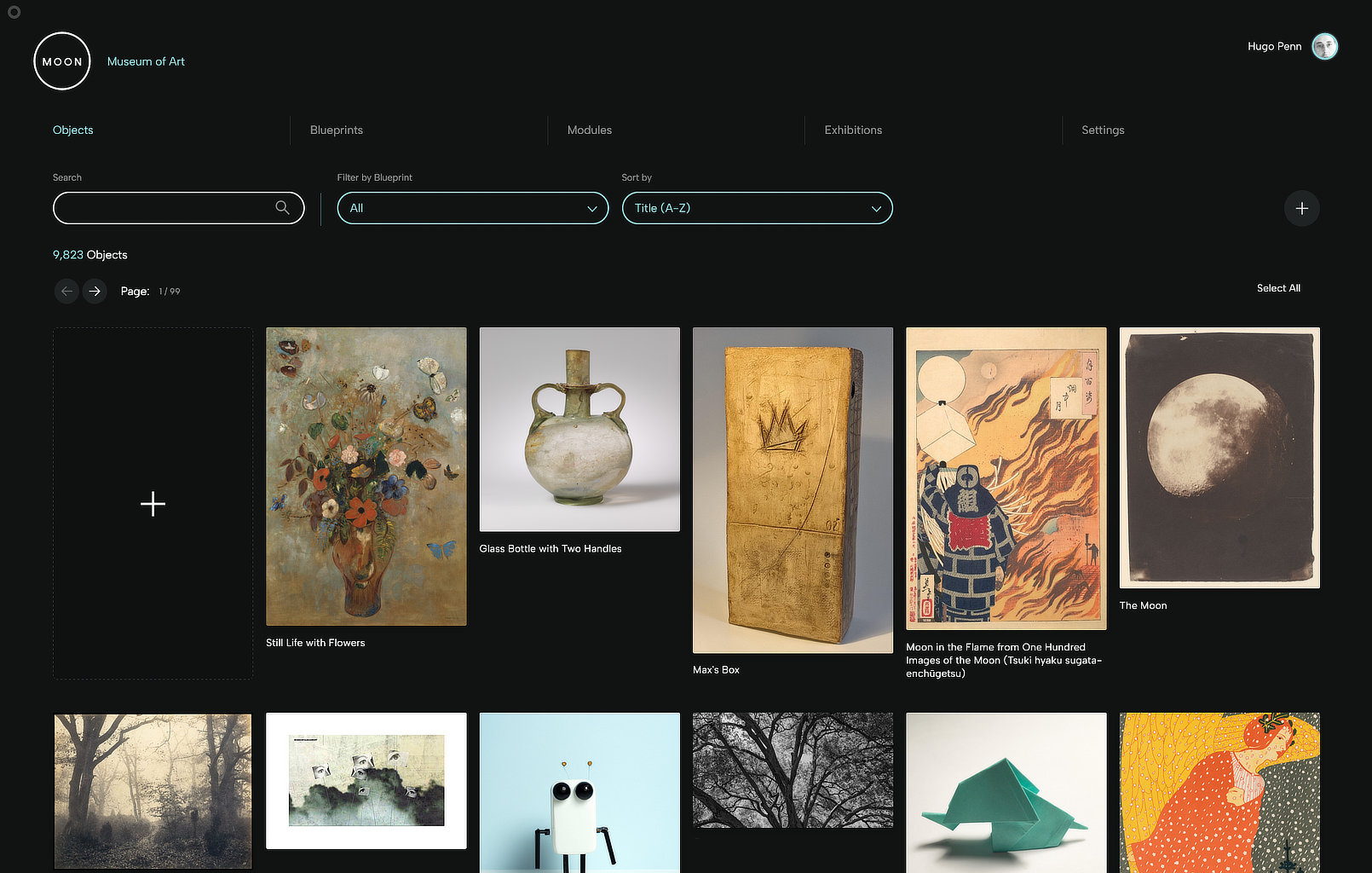 Explore EXH.CAT, our color-coded catalog of exhibitions
Looking for a great exhibition? Search our exhibitions database for current, upcoming, and past presentations at arts and cultural institutions in the US.
Check out what's on view or coming up in your city

Find exhibitions featuring works by your favorite artists

Search exhibitions by keyword

Star your can't-miss favorites
News
Project

Lunar New Year: Objects for the Year of the Rabbit
Coming Soon

Captivate imaginations with Modules

Highlight a new acquisition, your latest work, or an exciting discovery.
Coming Soon

Create outstanding exhibitions with Exhibition Lab